Bridgenorth Home hardware
Chad
Manager
Chad is our manager at the Bridgenorth Home Hardware, and has over 16 years experience in this business! He is the manager at the store and is likely a friendly face as he was born and raised in the area. He is all about supporting the community and helping out however he can. His hobbies include anything outdoorsy from hunting to fishing as well as baseball!
Kristen
Paint Specialist
Kristen is one of our paint specialists, as well as someone who helps out all around the store. Her positive attitude and bubbly personality makes for a fun store atmosphere, and she will be more than happy helping you find what you came to our store for! Relaxing by the water is how Kristen loves to spend her free time!
Carolyn
Receiving & Customer Service
Carolyn has been a part of our team for over 18 years and is an asset in many different areas throughout the store. She takes care of shipping and receiving all store merchandise, as well as helping customers find what they need when they visit us. Her years of experience, friendly personality are just some of the reasons why we love having her at Bridgenorth Home Hardware! When not at work, Carolyn loves to travel and spend time with her pets!
Kawartha Home Hardware
Garnet
Manager
Garnet has been the manager at Kawartha Home Hardware for 17 years now, and has over 25 years experience in the business. He is very well known in the Lakefield community and has a heart for helping out those around him. He will be sure to stop and see how you're doing the next time you visit the store. During his free time, Garnet enjoys baseball- both playing and watching!
Crystal
Salesperson
Crystal has been part of our home team for over 7 years now, and is one of the smiling faces you'll see around the store doing a little bit of everything. She can assist you in finding what you're looking for, whether that be housewares, seasonal items or looking for that perfect gift! Crystal enjoys doing outdoor activities and spending time on the lake with her family.
Lori
Paint Expert
Lori is one of our paint experts that will help answer any questions you may have or recommend the best products for your painting project. With many years in the industry, Lori has become our go to for all things home improvement! In her time off, Lori really enjoys photography!
Lakefield Home Building Centre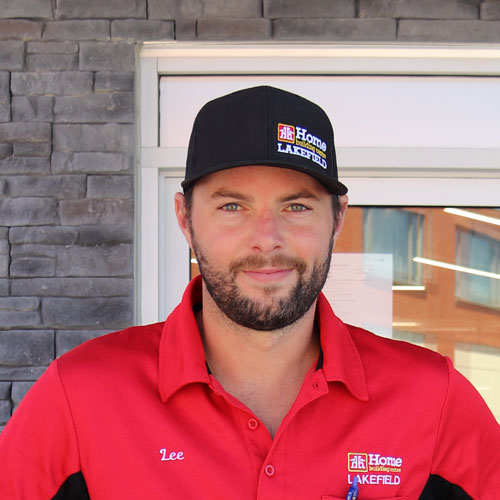 Lee
Manager
Lee is our manager at the Lakefield Home Building Centre, and has been in the business for over 15 years. He is a great problem solver and can help you find anything you need to get the job done, no matter how big or small. Lee's favourite hobby is playing guitar and can often be found spending his time learning a new song on his time off.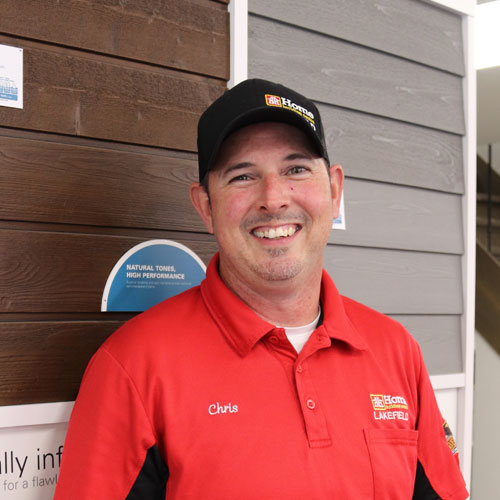 Chris
Contractor Sales Specialist
Chris is our contractor sales specialist, and is our go to guy for anything building related. With over 30 years of experience in the industry, Chris will be there to help you every step of the way in your project and make sure it is done right. When out of the office, Chris enjoys travelling with his family and finding a warm place to get away to in the winter.
Dave
Yard Foreman
Dave is our yard foreman, and another asset to the team with 35 years of experience in both wholesale and retail. He can help you get organized for your project and ensure you've got the lumber and supplies needed to keep the project on track. Dave enjoys playing his bass guitar in his spare time, and if we aren't careful, we may have a staff band formed soon enough!
Lindsay Design Centre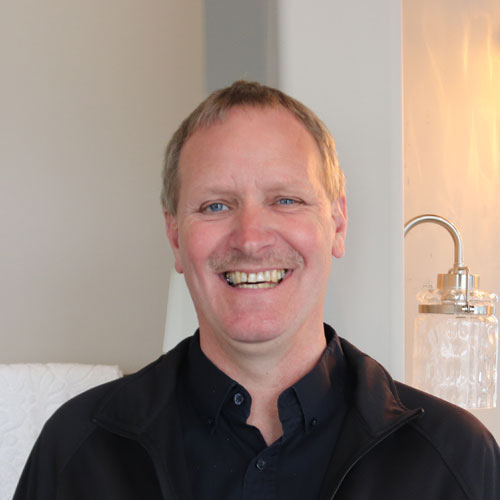 Norm
Manager
Norm is the manager at the Lindsay Design Centre and makes sure everything is running smoothly. He is also a part of our Home Installs team, and coordinates anything from front door installs, to complete home renovations. Norm always has a joke ready to share, and also makes sure all of our customers are taken care of and are truly happy with their project. Norm loves the outdoors and will often be found spending time outside, whether at the hunt camp or his own property, keeping an eye on all the creatures he has living right in his backyard!
Gary
Kitchen Designer
Gary is one of our four kitchen designers that has been in the kitchen business for over 30 years. His experience and friendliness really makes you feel welcome when you visit the Lindsay Design Centre, and truly cares for each one of his customers and their projects. In his free time, Gary enjoys going to his cottage and spending time with his golden retriever, Nova!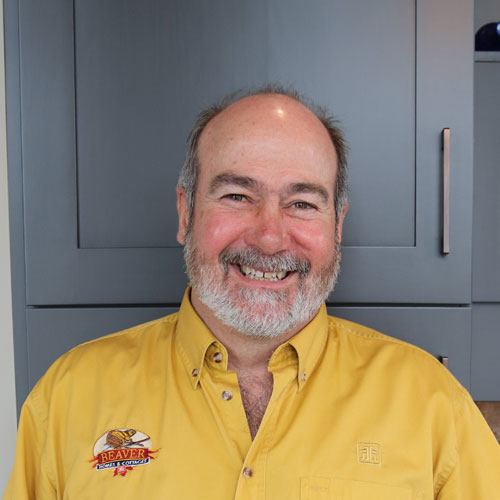 John
Beaver Homes and Cottages Expert
John is our Beaver Homes and Cottages expert, and with years of experience in the industry, he is sure to make your dream home a reality. From the Beaver Home packages, he thinks outside the box and customizes each house to meet every unique homeowner's needs. Working in the Kawartha Lakes area, John has created everything from an oasis on the lake, to a farmhouse that makes you think, "it's good to be home". John and his wife enjoy spending time at their own cozy home, as well as spending time with friends on the lake.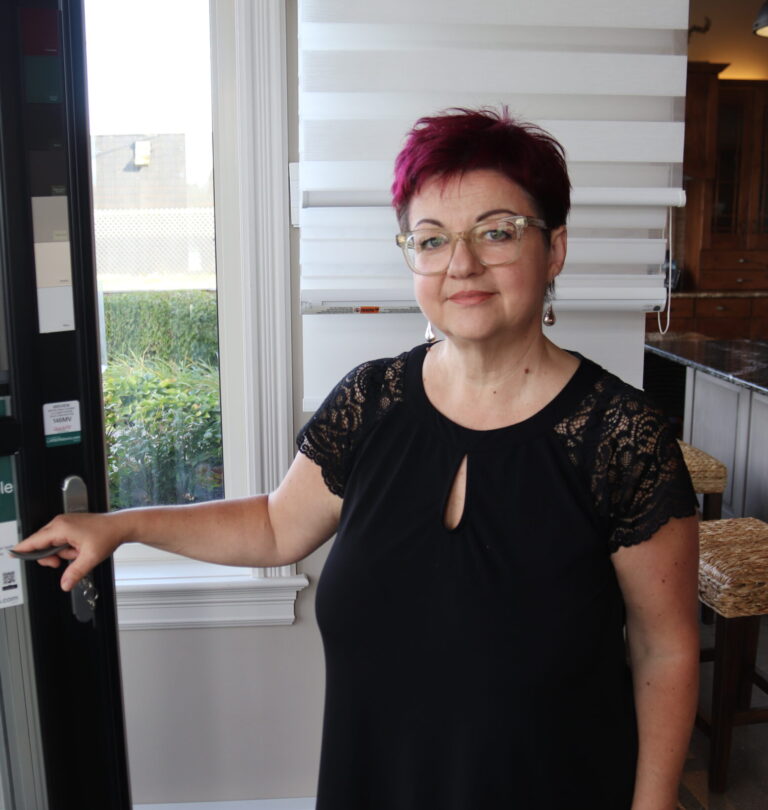 Em
Home Installs Department
Em is a part of our Home Installs team, and helps you get started with the home project you've been wanting to do for a while! From being an expert in a variety of home finishes as well as windows & doors, she is there to make sure you choose the perfect products for your home. Whether your project is simply installing a new stair railing, or replacing all the doors in your home, Em is you go-to! When asked what her favourite part of her job is, she says it's helping people find ways to improve their homes. She is also a true animal lover, and can often be found with her dog Rudy and other pets during her time off!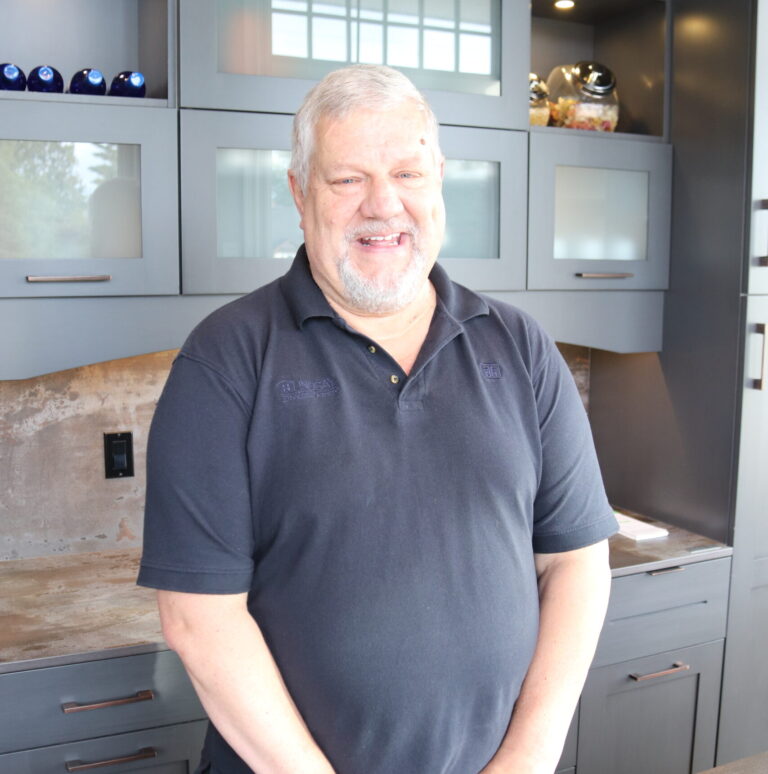 Dale
Kitchen Designer
Dale is one of our kitchen designers, and strives to make sure the kitchen is your favourite room in your home! He will thoroughly go over your home wish-list with you and make it happen, not only with kitchens, but also bathroom renovations & living spaces. Dale has years of experience in the building materials industry and genuinely cares about each one of his customers, and will definitely make you feel at home when you visit him at the Design Centre! His favourite part of his job is being able to help people, and when you are pleased with the results of your renovation. Dale's favourite thing to do in his spare time is watch sports!
Lindsay Home Building Centre
Mark
Store Manager
Mark has been with the Home Building Centre Lindsay for 18 years, and is a key member of the team! Mark has a loyal customer base who trust him with anything from their building supplies, to finding the perfect paint colour for their homes. He is always willing to lend a hand and go the extra mile for people. Mark works hard and looks forward to traveling somewhere warm during the colder months.
Jeff
Operations Manager
Jeff Gill, our operations manager at the store, is all about the home team, and is continuously cheering staff on and helping everyone do their best. His motivation to do his best is contagious and helps create a positive atmosphere at work. During his free time, Jeff loves to spend time with family.
Katie
Hardware Department
Katie has been at the Lindsay Home Building Centre for 2 years, and it's great to have her as part of the team! She works in our hardware and tools department, and loves helping out customers and ensuring they get the right tool for the job. Katie is definitely working in the right department because in her free time, she enjoys doing home renovations and DIY projects!
Lindsay Home Hardware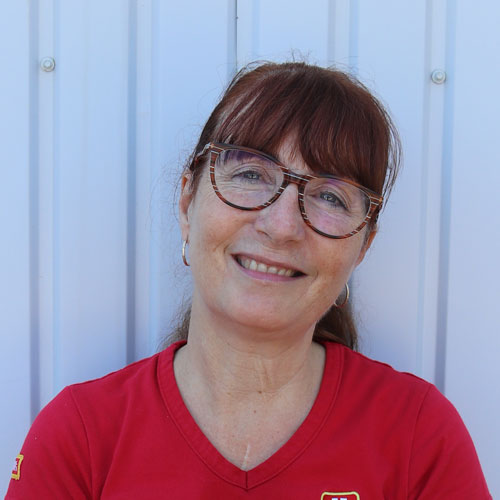 Susan
Susan has been a part of the Lindsay Home Hardware team for over 15 years, and has a real "gift" for making the giftware section beautiful! She is always more than happy to help you find that perfect gift, or anything else you might need while at the store. When not at work, Susan loves spending quality time with her grandkids.
Lori
Lori has been with the store for about 3 years now, and takes care of product receiving and making sure the shelves are stocked with everything customers need. She is also always willing to help out wherever needed which makes her a great part of the team! Lori enjoys getting creative and making solar lights as a hobby.
Christine
Assistant Manager
Christine has been with Home Hardware for 3 years and helps with a little bit of everything in the store. From everything customer service entails, to the paint department, she is here to help. When not at work, Christine loves singing, and is all about music!
Wayne
Manager
Wayne, store manager, has worked at the store for over 9 years now, and is another friendly face that is always ready to help you find what you need. He is another staff member that is a jack of all trades and is truly knowledgeable in all sections of the store. Wayne is a huge sports guy, mainly hockey, and loves playing just as much as he loves watching his favourite team!
Colleen
Paint Expert
Colleen has been a part of the Lindsay Home Hardware for 20 years, and is our in-house paint expert! When asked what her favourite part of her job was, she said she loves helping people turn their houses into homes. Colleen enjoys painting (how fitting!) as well as hour wheeling during her time off.
Millbrook Home Hardware
Dave
Dave has been part of the team since the very beginning when Home Hardware opened up in downtown Millbrook 10 years ago. Dave is all about the community and loves to help out wherever he can, both in the store and around town! Dave will often be found golfing when he's not at the store.
Nancy
Nancy is also an original and has been with Home Hardware for over 10 years now. Her heart for others is admirable, and that truly reflects through how she takes the time to help every customer get what they need when they visit the store. Her eye for giftware makes the hardware store a go to spot for gifts of any kind! During her free time, Nancy also quite enjoys golfing.
Becky
Becky has been working at the store for 8 years, and is a helping hand in all areas of the store. She is a friendly face at the hardware store and typically knows each person who walks through the front door by name, and if she doesn't know yours yet, she will be sure to learn it! Becky has a green thumb and will likely be found in the garden when not at work!
Mike
Mike, like Dave & Nancy, has also been working at the store since they opened over 10 years ago, and is a trusted person for all things paint, hardware, and really anything in between! Mike is a true car enthusiast and loves to spend his free time learning about all things car related!
Home Hardware Building Centre Coboconk
Janet
Manager
Janet has been a part of the Home Hardware Building Centre Coboconk for many many years and is a very valuable member of the team. She works in all areas of the store and loves that every day is different and that the store has a small town feel where she gets to work with great people and know many of the customers by name. When not working, Janet loves to spend time outdoors walking, hunting and she loves reading!
Chad
Manager
Chad is a manager at the store and has decades of experience in the hardware store industry. No matter what problem you come to him with whether it be a plumbing piece you need or picking the perfect BBQ and everything in between, Chad can help! His willingness to go above and beyond for people as well as his friendly personality is why he is a great person to have as part of the Coboconk group. When Chad's not working, he enjoys spending time with his family and helping our neighbours and others in his community.
Cathy
Cashier
Cathy is one of the cashiers at the store and is typically one of the first friendly faces you'll see when you walk through the door. She loves that her job allows her to talk with every customer that visits the store and hear each of their ideas so she gets to learn something new every day. Her positive attitude and friendliness helps make the store a place you look forward to visiting. During her time off, Cathy enjoys a variety of things like walking her dog, motorcycle rides, working around her log home and spending time with her grandchildren.
Veronica
Receiving/Inventory Control
Veronica takes care of receiving store product as well as inventory control for the Home Hardware Building Centre. She has been a part of the team for 4 years now and is such an asset to the group. Her favourite part about her job is the awesome people she works with and the opportunity to learn new things every day. In her spare time, Veronica loves to tackle DIY projects and repurpose items into unique decor pieces for her home.